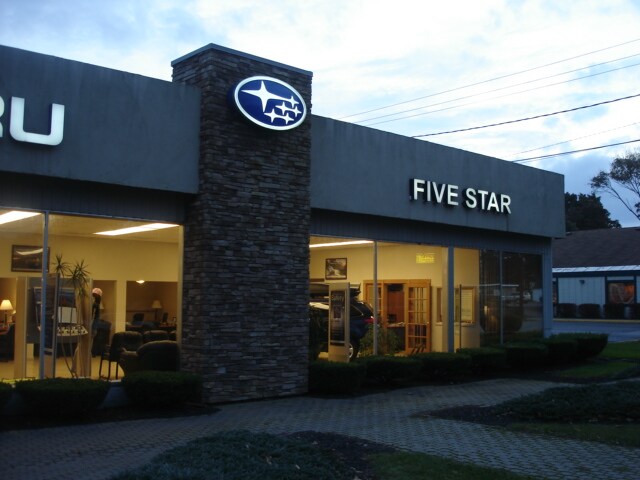 Terrific Service Department!
Qualified, friendly and personal...Becky, Justin and Carl are the best!!
-Chris
Thank You!
Thank you for fitting us in today when our appointment was for tomorrow. How kind, also for helping our friend from Cherry Valley. Subaru of Oneonta deserves 5 stars, you shine!
-Alex and Cathy
Staff is Wonderful!
Always courteous, always professional. Clean facilities, ipads to use are a great bonus! Service is great at accommodating unforeseen problems and fitting you into their busy schedule. They are very efficient and knowledgeable.
Great Experience!
I bought my Subaru Impreza here in 2004. I drove 65 miles to bring it here for service. I have 127,000 trouble free miles. Thanks to Five Star Subaru's attentive and courteous service. They tell you exactly what needs repair, what needs watching and what the cost will be. It is easy to get an appointment. They are accurate about the time repair will take. I am very happy with their service!
- Judy
Friendly People!
I like the fact your car is taken at the appointed time you are given and not sitting around. The people are always friendly and the waiting area is confortable. Coffe and tea makes it homey and relaxing.
- Diane