The 2023 Subaru Love Promise Customer and Community Commitment Award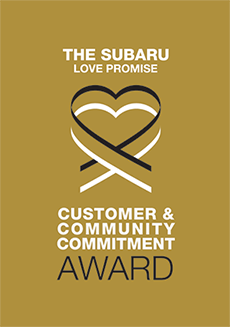 We've been nationally recognized for our dedication to our customers, our community, and the Subaru Love Promise.
We're honored to receive the 2023 Subaru Love Promise Customer and Community Commitment Award. This award nationally recognizes elite Subaru retailers who provide an exceptional customer experience at every interaction with Subaru. These retailers have also demonstrated an outstanding commitment to supporting passions and causes in their local communities in important areas such as the environment, community, health, education, and pets.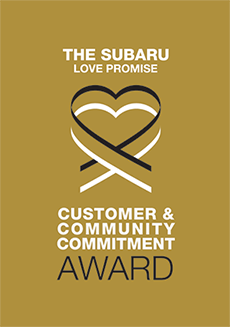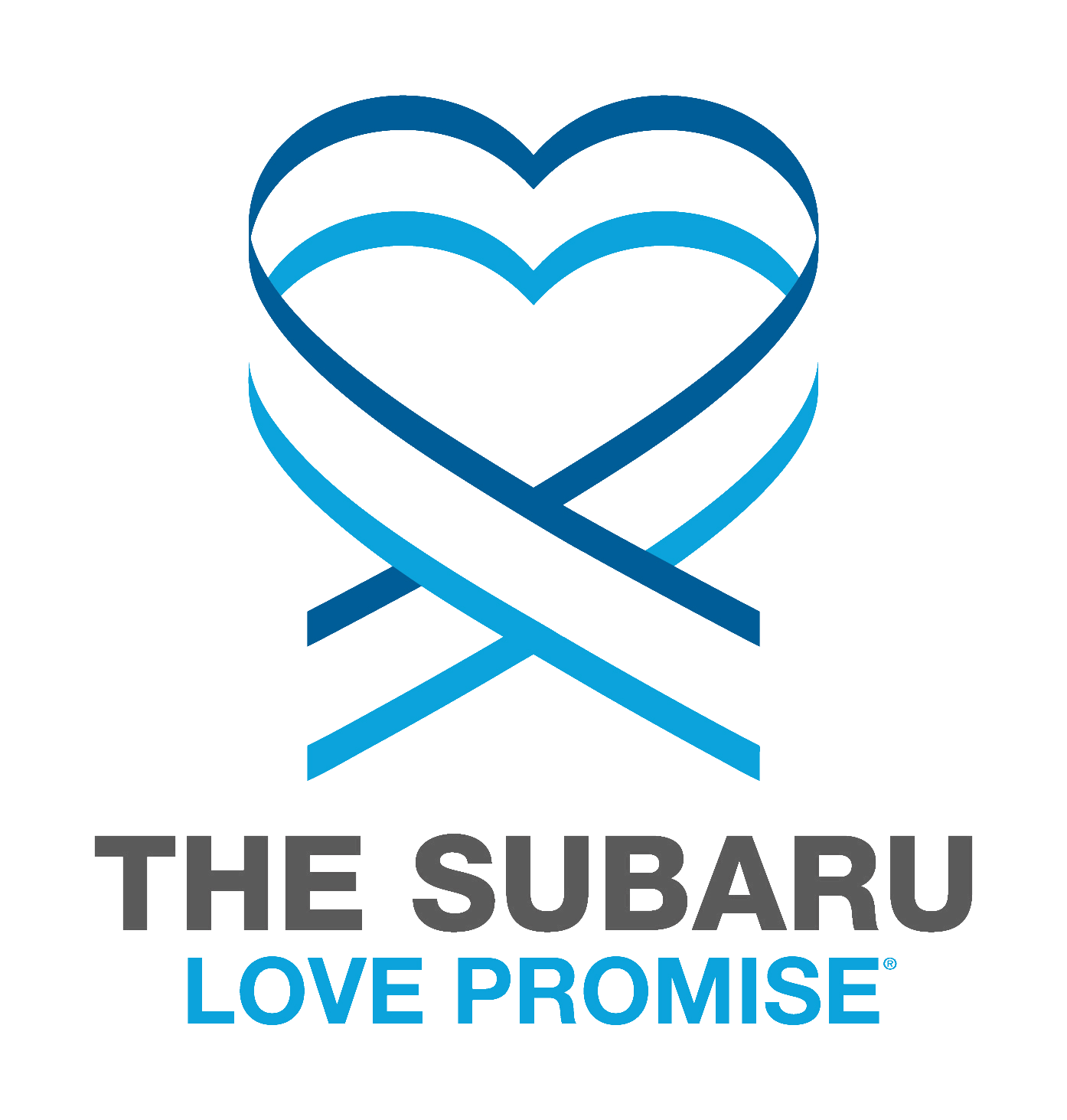 What is the Subaru Love Promise?
Subaru and our retailers believe in making the world a better place and the Subaru Love Promise is our vision of respecting all people. This is our commitment to show love and respect to our customers and to work to make a positive impact in the world.
How is Five Star Subaru dedicated locally to the Love Promise?
Our Love Promise can be seen in various partnerships with local charities and non-profits. Five Star Subaru recognizes the importance of our community and that is why we feel it is so important to support nonprofit agencies and community programs throughout the area. Here are just a few of the local agencies we support, this list is always growing and we love that. Because here at Five Star Subaru, we're grateful for the opportunity, not only to be a part of our community, but to serve it as well.
Susquehanna Animal Shelter, Little Mews, Delhi Humane Society
Otsego County Conservation Association, The Oneonta Farmers' Market, Gilbert Lake State Park
Oneonta World of Learning, Opportunites For Otsego, Community Arts Network, Fenimore Art Musem, The Farmer's Musem
The Family Service Association, Oneonta Family YMCA, Catskill Symphony Orchestra, First Night Oneonta, Orpheus Theatre
Relay For Life & American Cancer Society, Wounded Warrior Project, LEAF, Polar Bear Jump, Make-A-Wish
Love Promise Stories from Five Star Subaru
Subaru and Five Star Subaru believe in making a positive impact on the communities in which we live and work. We uphold that belief through our Love Promise Community Commitment. Every month, we select inspiring stories from customers and partners from around our area who strive to support our collective commitment and feature them here
Fenimore Chamber Orchestra - Thomas W
Fenimore Chamber Orchestra was founded during the world-wide pandemic, allowing those of us on the Governing Board to get all of the documentation necessary completed before we began our performances. We are in residence at Christ Church, Cooperstown, NY. Any arts organization needs proper advertisement in order for the word to get out. Ben Guenther at Subaru of Oneonta, NY has gone above and beyond in providing exceptional advertisement and in a most generous and thorough way. Several of the radio stations and television stations run an ad for us that is provided by Subaru of Oneonta. This is important for several reasons. In this day and age when the arts are under attack in the schools and from the government, the signaling that a new orchestra is on the scene and a very successful one is indeed a positive step. We all know that the arts are critical in helping to shape future adults and a live orchestra plays a key role in that respect. The people of Cooperstown and the surrounding area already talk as if Fenimore Chamber Orchestra is part of the consciousness in the community. This is a very good thing. One has to admit that such help as provided by Ben Guenther is an enormous part of the success of Fenimore Chamber Orchestra and a boon for the arts in general. Thank you Ben and Jessica for helping that success to have come in a very quick and timely way.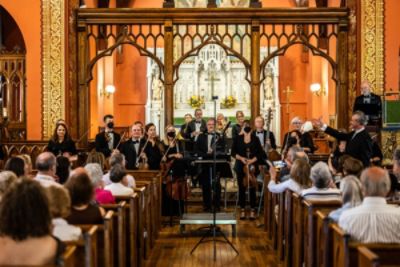 ---
Dave Finds a Home - Allison H
Through our partnership with Five Star Subaru, we hosted a month-long 50% off adoption fees and free underdog adoptions event throughout the month of October. We also had a free dog adoption event on Make A Dog's Day (10/22). During these events, the Susquehanna SPCA and Five Star Subaru helped 102 pets find their perfect, loving home. Pictured here is Dave, an underdog who found his forever home during the month of October. He is completely blind and was often overlooked by adopters because of this, even though he is the sweetest of cats. Thanks to Five Star Subaru's support and Subaru's generous grant, Dave was spotlighted and found a family to love him. Dave is doing wonderfully in his new home.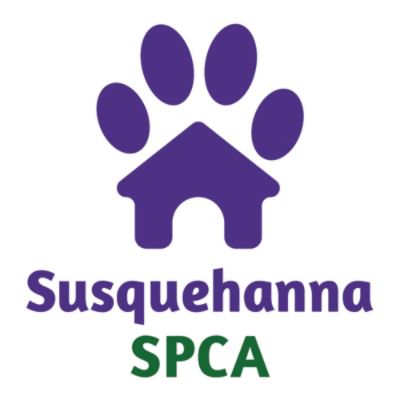 ---
Five Star Subaru Shows Their Support for The Catskill Mountain Yoga Festival! - Raegan R
Five Star Subaru shows their support in so many ways. I drove a Subaru for many years and the support and customer service from the staff at Five Star is untouched. I am the owner of The Cardio Club gym and Dance studio, in Delhi, NY and the founder of The Annual Catskill Mountain Yoga Festival. When I reached out for support from Five Star Subaru, they did not hesitate. They jumped right onboard. Five Star supports health and wellness in our community and they support local businesses too! I have also partnered with Five Star Subaru through a not for profit organization I was a part of for ten years. They supported the 5K and 10K Run that my Women's organization, the Catskill Ladies Association holds annually. Once again, Five Star did not hesitate! I can't say enough about Five Star! Not only have they supported my business and my women's organization, but they also support the community we live in, and for that, I am forever grateful!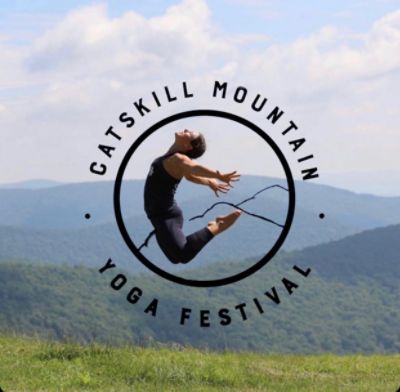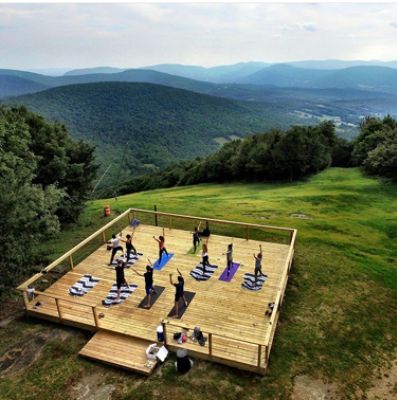 ---
FoxCare Cancer Treatment Center - Bassett H
Bassett Healthcare Network would like to extend a special thank you to Five Star Subaru in Oneonta for their ongoing support of the FoxCare Cancer Treatment Center! For several years now, the fine folks at Five Star have donated annually to the Treatment Center through hefty boxes of donated items for patients. This year, it was seven boxes of warm fleece blankets and two boxes of arts & crafts lunchboxes. This kindness from the community is an encouragement to our patients and our caregivers alike. Thank you Five Star Subaru, for your compassion, partnership, and generosity!
---
Five Star Subaru and the Oneonta Farmer's Market - Oneonta F
When the Oneonta Farmers Market was looking to expand our market and Oneonta's access to local nutrient dense foods, it was Ben and Five Star Subaru that stepped up to help us realize our goal. With the help of Ben and Five Star, we were able to move our market to an open green space in the city of Oneonta, with bountiful parking and easy access has helped farmers reach community members. Five Star's team has gone above and beyond with providing advertising, marketing assistance, event promotion and video production to get the word out about the market. Five Star Subaru is woven into the fabric of the Oneonta community. In partnering with the Oneonta Farmers Market, Five Star increases access to local food, supports small businesses and sustainable farmers, affords the community a weekly event that offers access to information on community services, live local music and farming, and nutrition/food preparation education.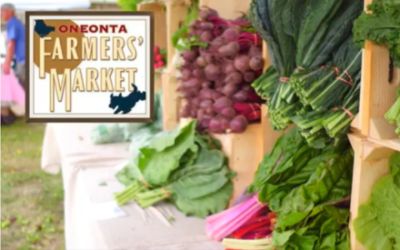 ---
Master Gardeners Plant Sale Blooms - Pati G
In May, 2021, with the help of Five Star Subaru of Oneonta, Master Gardeners of Otsego & Schoharie Cornell Cooperative Extension (CCE) hosted our best attended and financially most successful plant sale ever. The annual, daylong event is the Master Gardeners' largest fundraiser and features native and hard to find, annual and perennial species that thrive in our region. The majority of plants sold are started from seeds by Master Gardeners. Beyond selling plants, the sale brings our core of association-trained Master Gardener volunteers, who share local experience and evidence-based knowledge, face-to-face with an ever growing audience eager to learn the value and benefits of gardening, particular in a post-Covid world. Five Star Subaru created powerful messaging which helped us reach a large, new audience. Many of the 200+ visitors were first time attendees, who came from a wider demographic beyond the primarily local audience we usually draw from. Besides promoting the plant sale, ads highlighted Cooperative Extension's role as a valuable community resource, and, in particular, our current fundraising campaign, Grow With CCE, which will redevelop the grounds of the organization's Education and Outreach center into teaching and education gardens. We appreciate Five Star Subaru's long standing and strong commitment to supporting not for profit institutions in our region. We are grateful to have partnered with Five Star Subaru and look forward to a continued relationship in coming months and years.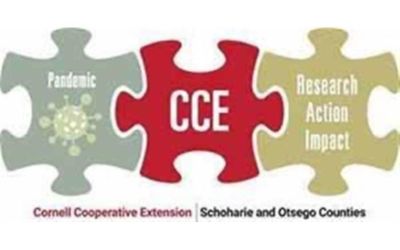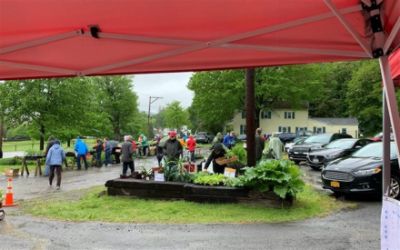 ---
Five Star Subaru supports Hunger Relief Efforts - Miranda J
The Covid-19 pandemic shone a light on the need for hunger relief. There was a breakdown of supplies for agencies meeting these needs and increased need across Otsego County. The Hunger Coalition of Otsego County has worked to network with feeding programs and food pantries across the county, offering support and information vital to the goals of the programs. Five Star recognized the need for community awareness of the feeding programs and the HCOC. In the spring of 2021, Five Star Subaru sponsored a food drive, publicity blitz, and more to support the HCOC and their network of feeding programs. By providing blue bins to the pantry sites, feeding programs across the county received more than 2,500 lbs of food, equivalent to more than $5,000 worth of food. Five Star Subaru went above and beyond to support our communities that are still struggling as a result of the Covid-19 Pandemic.
---
Ice Harvest Festival support year after year! - Liz C
Ice harvests were once an essential part of winter in rural communities. Before there was refrigeration, ice was needed to preserve agricultural products and to keep food cold in the warmer months. Hanford Mills Museum celebrates this rural tradition with the Ice Harvest Festival, held on the first Saturday in February. Visitors come to experience hands-on history and winter fun. In addition to ice harvesting, there is ice fishing, ice carving and blacksmithing demonstrations. We also highlight area artisans, farmers, and local businesses and nonprofits. The creativity and generosity of Five Star Subaru has encouraged more people to attend each year and has helped establish the Ice Harvest Festival as the region's "coolest" tradition. We are very grateful for Five Stars' continued support of our signature events.
---
Little Delaware Youth Ensemble & Five Star Subaru - Kathleen H
For twenty years Little Delaware Youth Ensemble has provided an opportunity to talented elementary and secondary school string instrument players from Otsego and neighboring counties to develop their potential as orchestral performers. Five Star Subaru has supported us every step of the way. Their airing of ads annually notifying the public of our three free concerts has been invaluable to our success. We are grateful to them and look forward to our continued partnership.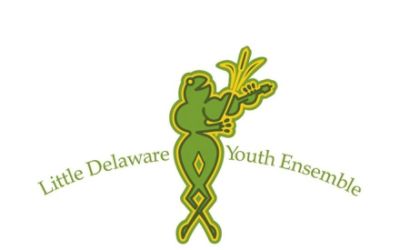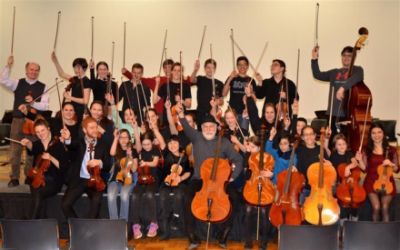 ---
First Night Oneonta Loves Five Star Subaru - Carol M
First Night Oneonta and the people we serve are deeply grateful to Five Star Subaru of Oneonta for being the driving force behind a great majority of the wonderful things that happen here and throughout the entire region. Largely because of Five Star's support, our community has become famous for arts, culture, creative opportunities for kids and exciting, admission free, family friendly events. The City of Oneonta recently ranked 8th in a study of most "Arts-Vibrant Communities in the US" and was also ranked in the "Top 20 Coolest Cities in the US" by Matador Network, a leading global media company. It's no exaggeration to say that without the support of Five Star Subaru, this would not have been possible. Just counting First Night events, we are so grateful to Five Star for sponsoring the Hometown 4th of July Celebration in Neahwa Park, the First Night New Years Eve Celebration of the Arts at the Foothills Performing Arts Center, the LEAF Art and Poetry Contest at the Community Arts Network and most recently, the Oneonta Festival of Lights. These events draw tens of thousands of families to, not only enjoy, but to participate in creative, healthy, community oriented arts activities. For all the love Five Star Subaru has shown to our residents, especially our youth, you have our eternal gratitude. To Ben and Blaine, Jessica and the rest of the team...you are the reason I personally own a Subaru Outback and the reason I would never buy a car anywhere but at Five Star! Carol Mandigo, Chair First Night Oneonta Prevention Specialist LEAF, Inc.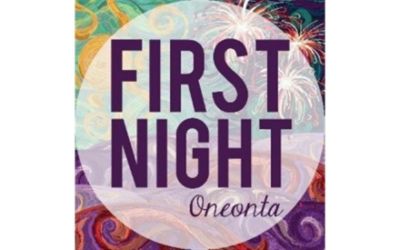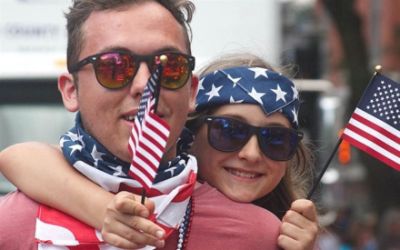 ---