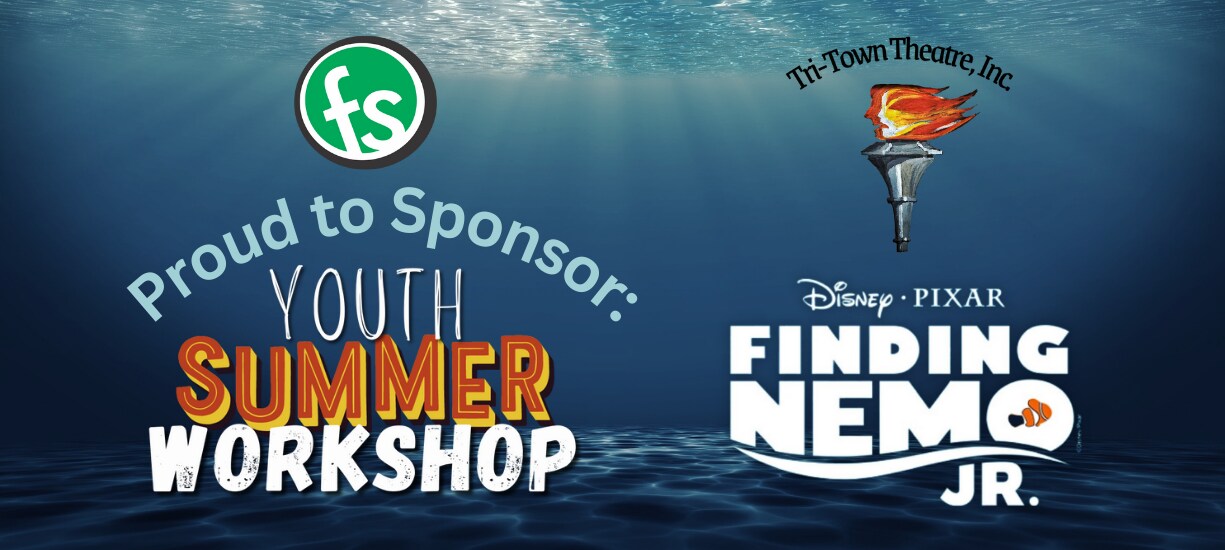 Tri-Town Theatre is proud to announce our Youth Summer Workshop! Thanks to this generous sponsorship, we are so pleased to be able to offer this workshop for free as part of our efforts to make theatre accessible to everyone!
Open to youth in grades 5-12, this workshop will run from July 10th through July 28th, with a final presentation of Disney and PIXAR's Finding Nemo Jr. on July 29th!
Led by Afton Central School Chorus teacher Morgan Sturdevant, this is a fantastic opportunity for youth to build a strong foundational appreciation for the arts, and to further hone their skills while having an incredibly fun time!
Space is limited, so sign-up now!
**Please note this is a 3-week long program and committed attendance will be required of all participants.**
If you have any further questions please message Tri-Town Theatre Inc. on Facebook or email at info@tritowntheatreinc.org!
We can't wait to just keep swimming with you this summer!